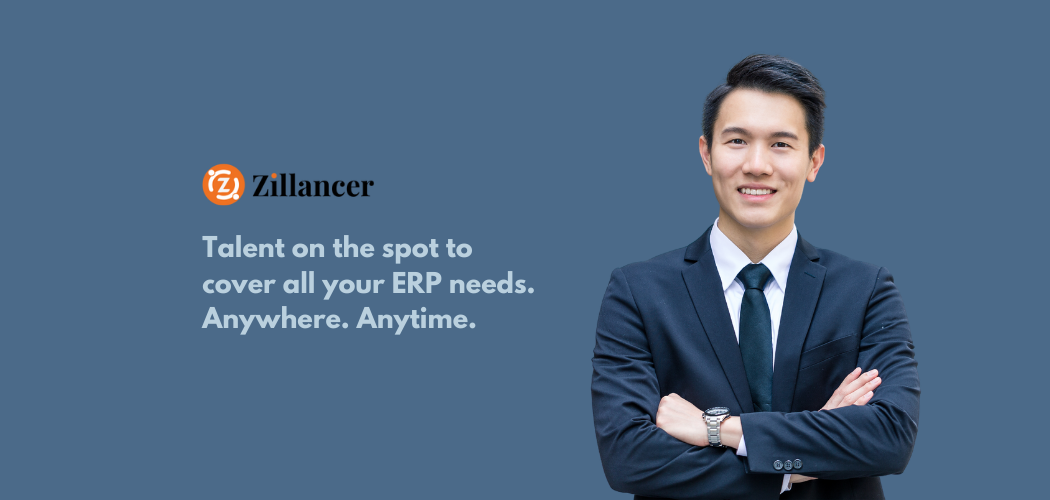 6 Ways To Get Your ERP Needs Covered While Saving Money Without Sacrificing The Quality Of Work
By Tabassum Dehlvi, VP Talent of Zillancer
Don't we all face budget constraints? ERP implementation is a smart decision, but it also proves to be expensive and time consuming. For these reasons, the budgets need to get planned and pre discussed.
Zillancer shares 7 ways to get your ERP needs covered while saving money without sacrificing the quality of work.
1. Hire a freelancer/consultant
A freelancer is an expert of a particular subject, knowledgeable and skillful to handle issues concerning his expertise. A freelancer works per the project, which will save you money over a full-time consultant. A freelancer will consult and understand the entire requirements of your project under the responsibility of delivering it on time.
Choose a marketplace which provides guarantee of the work and ceases the fear of losing a freelancer
A marketplace or an online platform is a community of freelancers which gives you the option to choose between the best experts across different domains. A marketplace also streamlines the entire project flow keeping a track of every stage of the project and provides a guarantee on the work posted.
Zillancer offers a space to connect with freelancers, following a Nothing to Lose policy in which a client pays only the freelancer service costs, no extra charges for registration, consultancy or a service fee for the platform.
Zillancer ensures work is done accurately and promises a refund of the amount in case of unsatisfactory results. A freelancer dropout in midst of a project puts you in a harmful situation. A project should be handled by a single freelancer end to end from the introduction to the project completion. Therefore, hiring freelancers from portals like Zillancer provides guarantee of work and ensure that the freelancer does not leave the project halfway.
2. Save up to 70% on your ERP projects
Save money on your budgets by posting your projects on a marketplace. With Zillancer, your project costs will get reduced by 70% when sourced directly over the platform. Isn't this what we all want? Saving money on your decided budgets without compromising the quality of work is what Zillancer stands for.
3. New ways to report and track data
Projects listed on a marketplace, follow a pattern of regular reports and data tracking. They assure that there is a smooth flow of communication, as the experts are responsible not only to the client but owe responsibilities towards the online platform too.
4. Find everything under one roof
It is difficult hunting for a resource over different platforms, it is tedious, and synchronization of activities gets painful. But if you source these services from one platform, it will accelerate the scope of work and reduce wastages.
Zillancer offers multiple ERP services under one roof. Get to know your one stop solution for ERP consultancy, implementation, upgrades, maintenance and much more.
5. Bridging the industry gap
Budget is a major point of concern in all our chores and, in these challenging times, Zillancer is bridging the industry gap by offering budgeted ERP redressals directly over a platform. A marketplace which caters to all ERP needs under one roof with simple and easy to use features.
6. Set your milestone
Setting up a milestone or a targeted deadline to the project. This ensures a time slab for the projects to be completed, so that the work is not prolonged. Prolonged deliveries are not only a loss of time, but they even curb the capacity to take up new developments.
Make a smart move, connect with us, and save your money by posting projects on Zillancer.
Register now on https://zillancer.com/ to get started.